Are your products palm oil free?
Updated 8 months ago
There's no way to explain the palm oil situation lightly or simply, but please know that our team is doing everything we can to do right by you and the planet!
Here at Zero Co, we are committed to sustainability, as Our Mission is to:
Stop the production of new single-use plastic, and;
Clean up the plastic junking up our oceans
Whilst we are on this plight to tackle the global plastic problem, we also want to sustainably produce the best quality plant-based products, without compromising the health of our customers or the environment.
In the current environmental climate, palm oil is a particularly divisive ingredient to utilise. Its usage is incredibly widespread particularly in the food industry because it is a very stable oil (providing long shelf life), it does not break down at high temperatures and it is odourless. For the cosmetics industry, palm kernel oil contains fatty acids that are the precursors to many emulsifiers and binders commonly used to give products structure and stability.
Palm is also a very high yield crop when compared to other vegetable oils. Palm plantations can output high quantities of oil over small areas of land, almost all year round, making it very appealing to growers.
So what is the problem?
Palm oil continues to be a major driver of the deforestation of some of the world's most biodiverse forests, destroying the habitat of already endangered species, when lands are cleared for new palm plantations. In addition to habitat and forest loss, carbon rich peat soils are shifting from valuable carbon sinks into large sources of carbon, contributing millions of tonnes of greenhouse gases into the atmosphere and advancing climate change. You can read more about peatlands here.
There are also concerns regarding human welfare, with some indigenous communities displaced from illegal land grabs, and impacted by the resulting conflicts. The deeper we explored this topic the more challenges we uncovered!
Where are Zero Co at?
From our current range of 14 products, we've been able to formulate 11 totally free from palm oil and palm oil derivatives! This is no mean feat in the personal care industry, and is a testament to our team's commitment to sustainability.
But… This does indeed mean that three products, our Conditioner, Deodorant and Dishwasher Tablets, do have palm derivatives present, and here's why…
When we started to formulate the Zero Co product range, we thought being palm oil free was the best solution to avoid the devastating environmental impacts of unsustainable harvesting practices, but the more we looked into this the more we found the topic to be complex.
Contrary to popular belief and despite very best intentions, boycotting palm oil is a misguided way to help this dire situation. Since the land itself – and its ability to create crops and therefore money – is what is of value, and plant-based palm alternatives are generally less versatile and offer less yield than palm, the outcome of transitioning to these alternatives will likely require more land cleared to produce the same amount of oil.
In the development of our Conditioner, Deodorant and Dishtabs, we were unable to find suitable and effective emulsifier and surfactant alternatives that were assured to be free from palm origin.
In order to succeed in our mission at scale, we need to formulate epic products that our customers will love and keep coming back to within our closed loop model. As these ingredients play an essential part in guaranteeing amazing product performance worthy of reordering, they have been maintained in our formulas for the time being until we find an even better solution
To be clear, we do not directly use palm oil in any of our products. Rather, the ingredients in question are derivatives from palm and/ or coconut oil. The supply chain for derivatives is complex because for pure palm and/ or coconut oil to be transformed into the derivatives we use, the pure oil goes through multiple extraction and chemical transformations. Each stage of this process often happens at different factories where the interchangeable palm derived ingredients are mixed with coconut derived ingredients, making it extremely difficult to trace the raw materials as guaranteed palm free.
The palm oil derivatives used in our range are classified as Mass Balance (RSPO MB). This is one of the four available supply models for sourcing certified sustainable oil palm products according to the RSPO (see Appendix for more context).
What's next?
This is by no means the end of the line for our product development; we're always looking for ways to improve our products to ensure we are offering the best possible sustainable solution for both our customers and the environment. 
Moving forwards, Zero Co are committed to:
Making our range without palm oil derivatives wherever it is possible to do so; or
Transitioning from RSPO MB to Segregated (RSPO SG) or Identity Preserved (RSPO IP) where it is available (see Appendix for more context)
Please know that doing right by our community and the planet is a top priority, and we are continuing to work with our manufacturers and suppliers to ensure we fulfil our commitments as a business. We are hopeful that by being radically transparent about this issue, we can enable more open dialogue about the problem, to hopefully encourage other manufacturers to demand palm oil that is ethical and sustainable, so harvesters follow suit.
If you have any further questions, please email us at [email protected]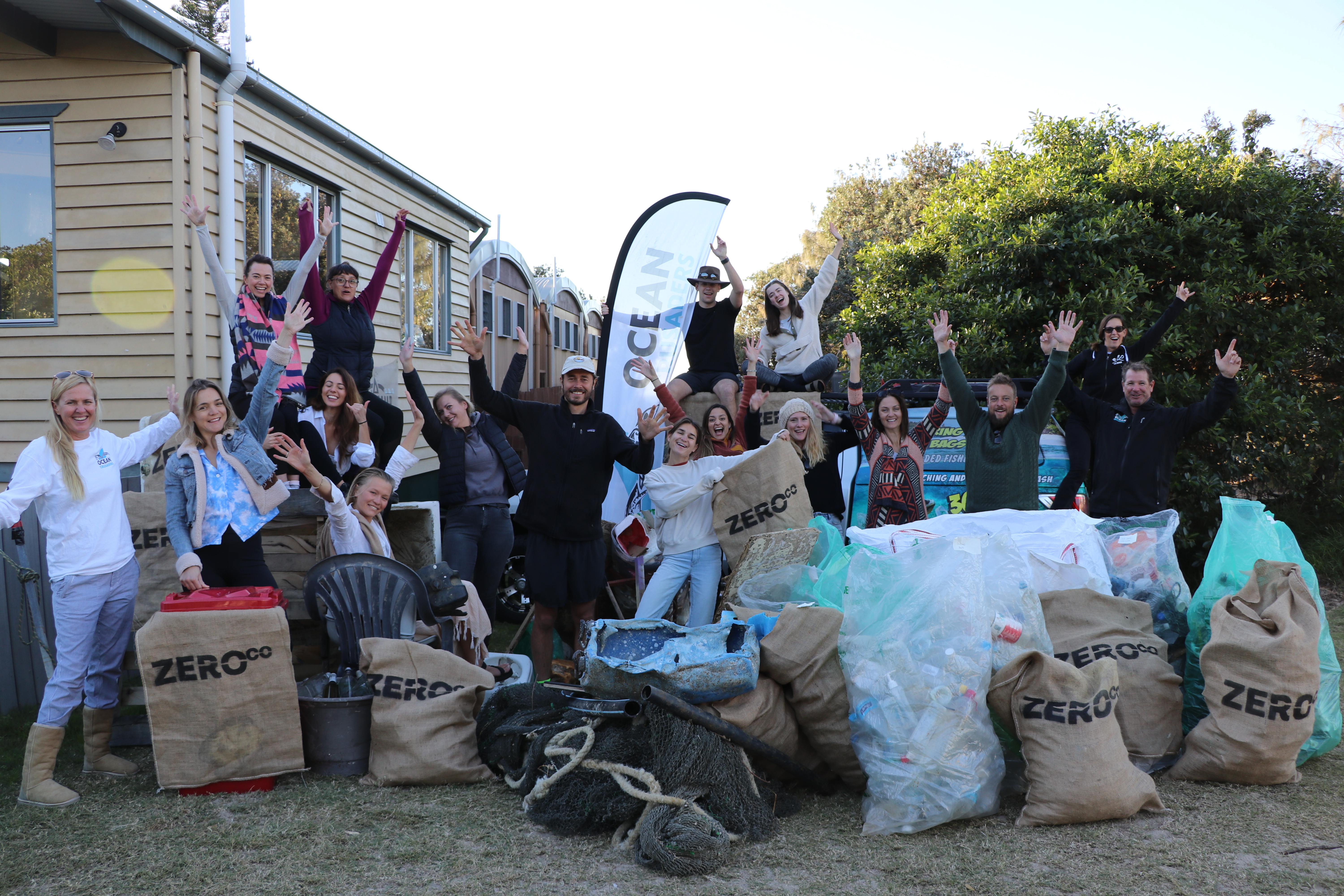 ---
Appendix
RSPO MB means the palm oil products from RSPO-certified mills and plantations were mixed with non-certified oil palm products in the supply chain.
The easiest way to describe RSPO MB is:
100 tonnes of palm from a certified producer is fed into the mill, then;
100 tonnes of palm from an uncertified producer is also fed in at the same time, resulting in;
100 tonnes of claimable MB being collected at the other end (plus 100 tonnes of non-claimable MB)
So ultimately what the certified producer feeds in, they collect that same tonnage after processing but it is mixed with uncertified palm.
RSPO MB is not the perfect solution, but it does mean that the volume of material used matches the amount of responsibly sourced inputs, hence still supporting those who are growing palm responsibly.
RSPO SG and RSPO IP means there is no mixing of palm supply from unknown locations, and is a 100% guarantee of sustainability.
Note: There is currently no RSPO SG or RSPO IP supply chain available for our derivative ingredients. The demand simply does not meet the supply, so we're certainly a little stuck between a rock and a hard place! But rest assured, we will continue to challenge the status quo, to always strive for the best possible options available for our customers and the environment.
Was this article helpful?