How do I redeem my Zero Co E-Gift Card?
Updated 8 months ago
So you've got a Zero Co E-Gift Card to spend? Lucky you! Someone must really love you. Like, a lot 😍.
Follow these steps below to redeem your E-Gift Card on the Zero Co store.

Step 1: Click on the 'View Gift Card' button or link from the email you've been forwarded by the legendary person who gave you your gift.
Step 2: Copy the unique 16 digit alpha numeric code (circled below).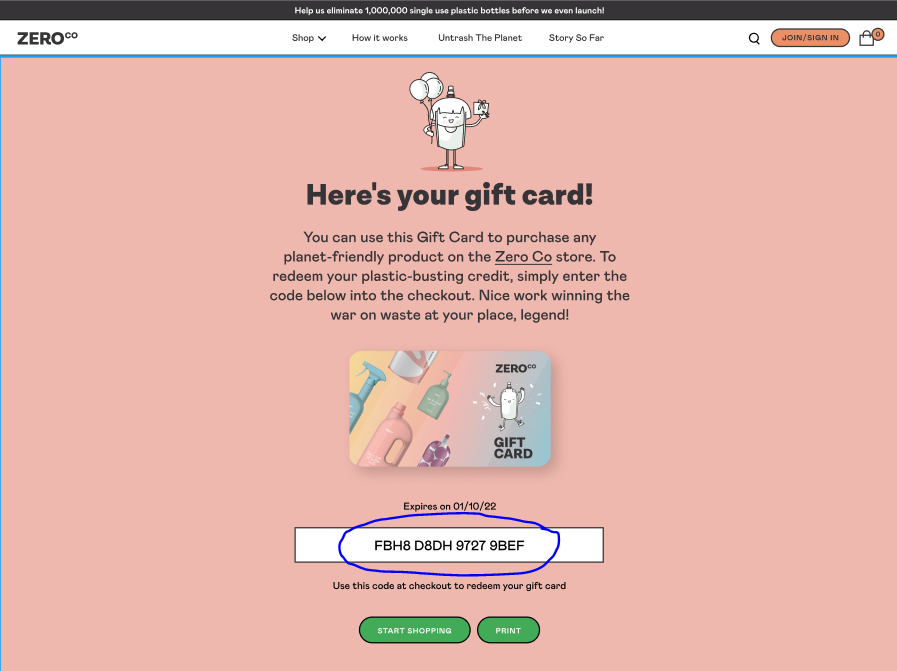 Step 3: Add the plastic busting Zero Co items you'd like to add to your shopping cart and head to the checkout.
Step 4: Paste your E-Gift Card code into the 'Gift card or discount code' section in the shopping cart and hit 'Apply'. Your credit will magically be applied to your purchase.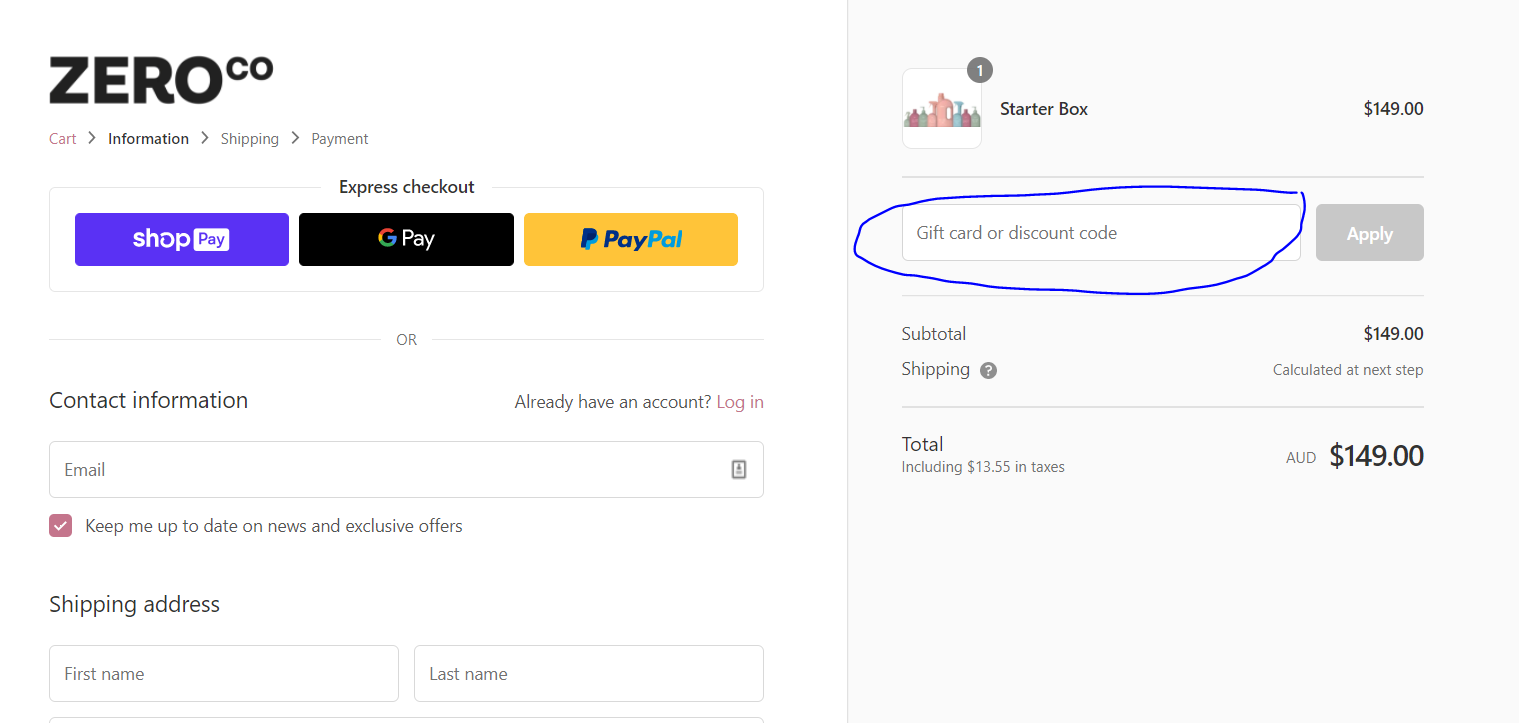 If you're wanting to find out the balance of your E-Gift Card, please contact our customer service heroes and they'll be able to let you know ASAP!

IMPORTANT THINGS TO KNOW ABOUT YOUR GIFT CARD:
Any remaining balance will remain on your E-Gift Card.

You have 3 years from the date of purchase to spend your E-Gift Card.

E-Gift Cards are not able to be refunded or exchanged for cash.
Was this article helpful?