Do you have a floor cleaner?
Updated 8 months ago
Technically no... but either our Dishwashing Liquid or Multi-Purpose Cleaner diluted in water should do the trick!
At the moment, a stand alone Floor Cleaner is not part of our range of plastic-busting do-goodies. But don't let that stop you from keeping your floors sparkling clean!
A few of our customers actually use either our Multi-Purpose Cleaner or our Dishwashing Liquid diluted with water as a Floor Cleaner... maybe you'd like to give either of those a whirl?
Our Dishwashing Liquid diluted with warm water and a splash of vinegar on floor boards works an absolute treat ☀️ The floors come up sparkling!
Or you can opt for our Multi-Purpose Cleaner... Just be careful with it on any old or painted surfaces 👍 Most materials should be A-okay, but we encourage you patch test first if you're worried! In terms of dosage... we would suggest ¼ cup of MPC in ½ bucket of warm – hot water.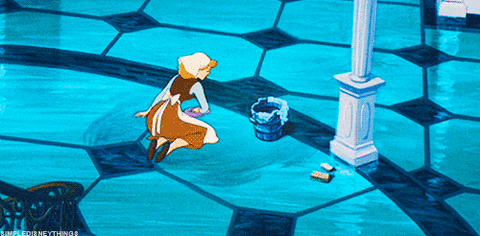 Was this article helpful?